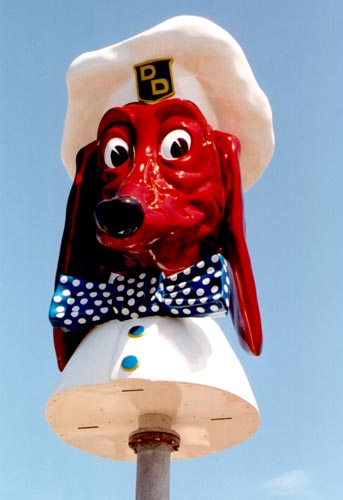 In the Bay Area the Doggie Diner sign is a designated landmark:
MisterSF.com
The Doggie Diners faded away decades ago, and yes, they actually sold hot dogs in a diner. Their links were considered to be very good, though this may have been urban myth.
While many people had a sentimental attachment to the Doggie Diner, this did not actually translate into actually going there to eat. The diners had a seedy appearance, and were often located in rough neighborhoods.
Doggie Diners were open until the early morning and featured a rogue's gallery of customers who were busy formulating their latest scam over a quick bite and soft drink. The Doggie Diner still lives on in the Zippy the Pinhead cartoons (see
http://www.doggiediner.com/
).